HOME
SCUBA DIVING
DOLPHIN ENCOUNTERS
SHARKS
BOAT and CREW
DETAILS
SCHEDULE
GUEST JOURNAL
PHOTO ALBUM
INFO REQUEST FORM
LINKS
---
Our Other Sites

Atlantic Spotted Dolphin Encounters
Swim with wild dolphins in the Bahamas

Shark Diving Expeditions
Tiger Sharks and more



The Best in Live Aboard Scuba Diving Trips with the Dream Team.
We offer you the most unique and exciting Scuba diving and Snorkeling in the Bahamas. Live aboard trips to visit wild dolphins, hungry sharks, spectacular coral reefs. Intriguing ship wrecks, ancient turtles, colorful fish life and much more awaits the novice and the seasoned scuba diver or snorkeler alike. Take a dive trip of a lifetime.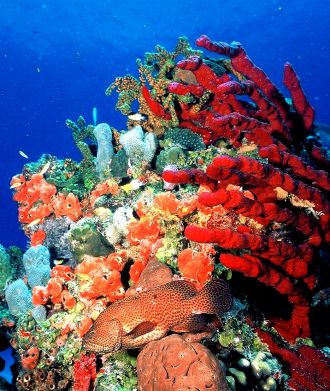 So come on board the "Dolphin Dream" and dive in!
Why the Dream Team
Captain / owner with 28 years experience in Bahamas liveaboard diving.
Great liveaboard boat with a great group size, only 12 scuba divers or snorkelers.
Long term wild Spotted Dolphin research project.
Competitive prices. All taxes, fees, fuel and more included in price.
Four to five dives a day including night dives
5 day, 7 day or 9 day trips departing Florida
Heavy stable boat with a low dive deck for easy access to the water.
Large and comfortable salon with plenty of room for cameras and computers.
Large back deck with a camera table and benches.
Specialty and Remote expeditions; Sharks, Dolphins, Profesional Filming.
Tiger Shark / Lemon shark dive and Reef shark dive
If you want to see Tiger Sharks for sure, join one of our Tiger Shark trips.
For more info go to our shark website: www.sharkexpedition.com
Join us and benefit from a 20 year relationship with the playful Spotted Dolphin of the Bahamas. These dolphins are considered friends and make for an incredible dolphin experience that will give you memories to last a lifetime.
If you want a snorkeling trip try our snorkel with Dolphin trips. Great for families.
For More info go to our snorkel with dolphin trips website: www.dolphindreamteam.com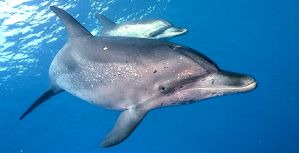 Small groups, 12 participants enjoy personal service and no hassle unlimited diverse diving all at reasonable prices. Most of our adventure scuba dive trips depart and return from Palm Beach, Florida traveling to the Bahamas, live aboard the Dolphin Dream. Your accommodations, food, diving, port taxes and fees are all included. All you need to do is relax and explore the transparent seas.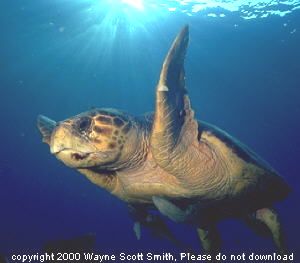 Our helpful friendly crew are experienced professionals, dedicated to making your adventure one you'll never forget! We will fill tanks, carry your camera, remeber your name, cook, clean, drive and more to make sure you are having the time of your life. Safety is our motto, service is our pleasure.
We would love to have you join us on our liveaboard dive trip.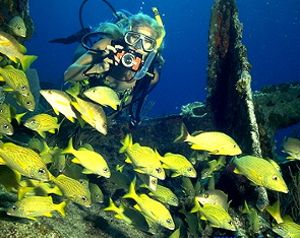 ---
PO Box 530485 · Lake Park · Florida · 33403-8912 · USA
(888) 277- 8181 · (561) 848-5375 · Fax (561) 840-7946
inform@dolphindreamteam.com